Welcome to Parson's Pantry
We exist to love God, love others, and magnify the name of Jesus Christ by providing financial assistance to needy Pastors, widows of Pastors, and married ministerial students. Since 2005, Parson's Pantry has distributed more than one million dollars to those in need.

Our Ministry Directors
Parson's Pantry is under the leadership of Dr. Stephen & Julie Cannon, long-time friends of Dr. Ron Jackson and faithful supporters of the mission of Parson's Pantry. Stephen & Julie currently live in Aiken, SC where Stephen serves as Senior Pastor of Millbrook Baptist Church.
Dr. Stephen & Julie Cannon
About Stephen & Julie Cannon
I just wanted to take a moment, and give you a little bit of information about our family as we attempt to take up the incredible mantle of Ron Jackson, since I know many of you may not know us at all. Julie and I have been married for 21 years and have 3 children – Natalie (16), Tyler (12), and Ruthie (7). I was called to full time ministry in 2004, and served with Ron Jackson at East Gaffney Baptist Church working in the student and children's ministries. I graduated from Dorman High School, Erskine College, New Orleans Baptist Theological Seminary, and North Greenville University. I have had the joy of serving with Parson's Pantry since Ron and Karen started the ministry; most recently serving as the Vice-Chairman of the Board. I have also had the great privilege to serve 3 wonderful churches as pastor, and currently serve in this role at Millbrook Baptist Church in Aiken, South Carolina.
My wife Julie has had the unique experience of being both a pastor's kid and now a pastor's wife. Her love for the servants of God runs very deep. She has written a 6-week Bible Study for Ministry Families called "The Shared Spouse", the proceeds of which all go towards the ministry of Parson's Pantry. She is also a certified coach through Blackaby Ministries and is finishing her second book called "More Than Just a Number" for women of all ages. Julie currently serves as a guidance counselor in addition to keeping our family running and serving in multiple roles at our church.
We would love to get to know you better and to stay connected with you on Facebook. If I can help or serve you in any way my email address is – stephenhcannon4@gmail.com
Our Board of Directors
The Board of Directors for Parson's Pantry consists of a faithful group of individuals who love the Lord and believe in the mission & vision of Parson's Pantry.
KAREN JACKSON
Gaffney, SC
DR. STEPHEN CANNON
Aiken, SC
SANDRA CHILDERS
Gaffney, SC
DR. CLYDE THOMAS
Gaffney, SC
DR. DWIGHT EASLER Gaffney, SC
DENNIS FOWLER
Gaffney, SC
JAMES RAY JOHNSON
Inman, SC
DR. BILL PATE
Black Mountain, NC
CHARLIE PATTON
Gaffney, SC
DR. GARY ROGERS
Greer, SC
JANET SHUFORD
Gaffney, SC
MICHAEL SPROUSE
Gaffney, SC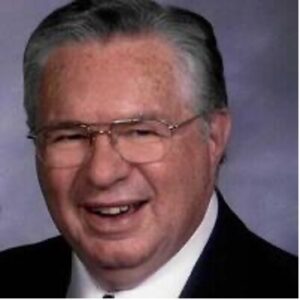 Dr. Ron Jackson founded The Parson's Pantry Ministry in 2005. The heart for this ministry emerged from his faithful service to The Lord as a pastor for over 30 years.
Ron named October as Parson's Pantry Month, and walked hundreds of miles in order to raise funds and awareness for this ministry.
Ron loved the Lord Jesus, and being a preacher of the Gospel. He was a devoted husband, father, and servant of Christ.
Ron was a graduate of Great Falls High School, The Baptist College of Charleston, The Southern Baptist Center for Biblical Studies, and Covington Theological Seminary. Ron was the recipient of the Silver Crescent, South Carolina's highest award for voluntary service, and he received the Lifetime Ministry Award for 54 years of service in Faithful and Pastoral Ministry. Ron retired as Pastor of East Gaffney Baptist Church, Gaffney, SC, where he was later named as Pastor Emeritus, an honor that was most special to him. Ron was a guest speaker for several government and community organizations, and was invited to open in prayer for the U.S. House of Representatives in Washington, D.C. Upon retirement, Ron continued to served as interim and supply pastor for several churches as well as serving as professor for Covington Theological Seminary.
PHOTO TRIBUTE
A collection of photos from Dr. Jackson's 100-mile walks across South Carolina.

Two Ways You Can Support Parson's Pantry
1) Using the Purple Button, Make a One-Time Donation or Set up Recurring Donations
to Support the Mission of Parson's Pantry.
2) Mail a Check or Money Order to
Parson's Pantry Inc • 262 Eastgate Drive • PMB #435 • Aiken, SC 29803
*Please make checks/money orders payable to Parson's Pantry
2)