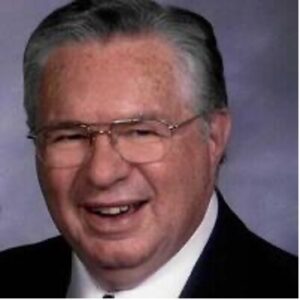 Dr. Ron Jackson founded The Parson's Pantry Ministry in 2005. The heart for this ministry emerged from his faithful service to The Lord as a pastor for over 30 years.
Ron named October as Parson's Pantry Month, and walked hundreds of miles in order to raise funds and awareness for this ministry.
Ron loved the Lord Jesus, and being a preacher of the Gospel. He was a devoted husband, father, and servant of Christ.
Ron was a graduate of Great Falls High School, The Baptist College of Charleston, The Southern Baptist Center for Biblical Studies, and Covington Theological Seminary. Ron was the recipient of the Silver Crescent, South Carolina's highest award for voluntary service, and he received the Lifetime Ministry Award for 54 years of service in Faithful and Pastoral Ministry. Ron retired as Pastor of East Gaffney Baptist Church, Gaffney, SC, where he was later named as Pastor Emeritus, an honor that was most special to him. Ron was a guest speaker for several government and community organizations, and was invited to open in prayer for the U.S. House of Representatives in Washington, D.C. Upon retirement, Ron continued to served as interim and supply pastor for several churches as well as serving as professor for Covington Theological Seminary.
PHOTO TRIBUTE
A collection of photos from Dr. Jackson's 100-mile walks across South Carolina.